WHEN QUALITY MATTERS
The kitchen benchtop is arguably the most significant centerpiece in the entire home. It's where friends & family gather often to eat, drink & create life-long memories.
Why leave such an important job in the hands of an amateur?
PEACE OF MIND
Our master stonemasons are passionately devoted to their craft - each slab of stone they touch becomes a work of art.
We know you're going to love your Benchmark benchtop. With precision fitting and barely visible join work, you'll think it was made by Da Vinci himself.
More About Benchmark Stonemasons
Stone kitchen benchtop specialists
Bringing the ancient art of stonemasonry into today's modern living spaces to create stunning, beautifully crafted stone benchtops for Sydney kitchens, bathrooms, commercial interiors, retail counters, displays and more.
Benchmark Stonemasons consistently offer great service and the best value for money in Sydney, without compromising on quality. Usually we can supply and install within 5-10 working days, depending on our current capacity (often we can deliver even faster than this).
Get A Free Quote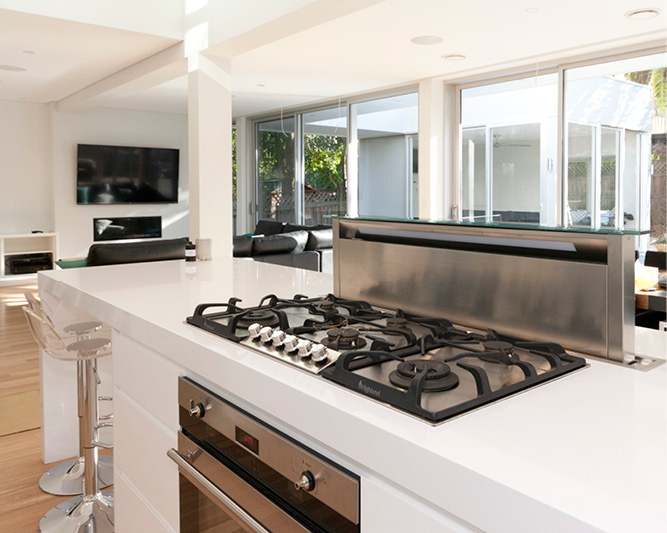 KITCHEN BENCHTOPS
& SPLASHBACKS
It's no wonder the kitchen is considered to be the most important room in the home – it's where friends and family gather to eat, drink and socialise… it's also where we spend quite a lot of our waking life. It makes sense to give your kitchen benchtop the attention it deserves.
BATHROOM VANITY TOPS
& WALL LININGS
Using stone in your bathroom can add value and a touch of modern class to an otherwise average room. All-in-one stone vanity tops and wall linings are ideal for adding stylish practicality & making cleaning easier. (Never clean mouldy grout in your shower ever again!)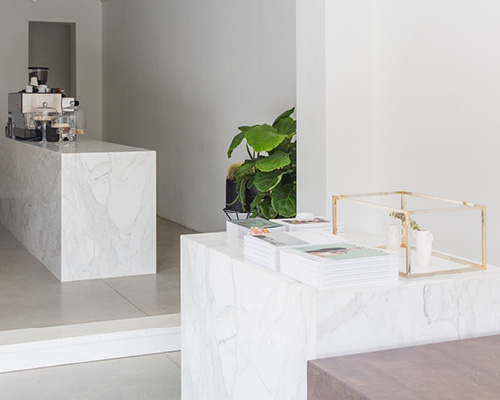 CUSTOM MADE STONE
& NEOLITH (NEW)
Need something different for your stone project? We specialise in custom stone works and book matching. From commercial and retail jobs to indoor fireplace surrounds and outdoor BBQ's. Tell us what you need and we can make it happen.
Create Your Perfect Space
Why Work With Us?
---
Connector.

Value For Money

We offer a high quality product at a competitive price whilst aiming to save you money wherever possible (e.g. configuring your benchtop to fit on 1 slab instead of 2).

Connector.

High Volumes, Fast Turnaround

Our factory has been designed to handle large volumes without slowing down production. We can turn your job around in as little as 5-10 working days (sometimes faster, depending on current capacity) and when we check measure, we do it right – so your benchtop fits like a glove.

Connector.

Designer Quality, Minus The Price Tag

We don't charge more to produce great quality. Our installations are of the highest standard because our stonemasons are passionate about their craft and take great pride in their work. Compare our benchtops to any other and you will agree that our level of quality is great value for money.

Connector.

Flawless Join Work

Most don't realise that the coloured adhesive used on the join lines is mixed and matched onsite by the installer personally. There is a fine art to this process alone. Mis-matched colours create noticeable join lines but a good stonemason will make them appear to disappear.

Connector.

Precise Measuring & Planning

This part matters more than you think. Even slightly incorrect measurements can result in time delays and a below average results. Our stonemasons are meticulous about measuring and planning the stone slabs prior to production. This results in a precise fit and finer join lines.

Connector.

Expert Advice

With over 20 years in the building and construction industry, we can offer priceless advice to save you time, money and unnecessary hassle on your next building or renovation project.

Connector.

Professional Service & Communication

Most of all, we want our customers to have a positive experience dealing with us. We believe in giving more than just customer satisfaction and we're proud of the service we provide.
---
What Our Clients Say
"We want to thank everyone at Benchmark for a thoroughly enjoyable experience. We were very impressed by the professionalism, courtesy and great service from every single person we had dealings with. We particularly want to thank Lee for his patience & great customer service, and Raul for the outstanding quality of his work & courtesy. As well as the guys who were with him today. Thank you also to Shaun and to you for making sure the job progressed smoothly over the last few months.

We will recommend Benchmark to everyone without any hesitation. It is a joy to deal with great professional people." – JM. Deplancke

"From the moment we met Lee and Raul we knew we were being advised well. The service that was provided beginning from the marble selection to the installation of the final product was impeccable. The care that was taken by Raul to make sure he delivered to the exact specifications of our architect, was beyond anything we could expect.

The book matching of our Carrara marble kitchen was done by an artist, not a tradesman. The careful planning, delivering and installation plus the efficiency with which our marble was used, couldn't have been done by just anyone.

The experience and professionalism of Raul and his team added to the ease by which the work could be done with the other tradespeople on site. They worked taking the maximum care of our floor boards and left the space better than they found it. The efficiency with which the marble was used allowed us to use all the left over kitchen slab pieces to complete our bathroom vanities. All book matched!!

When we recommend and tell our friends about benchmark stonemasons we just invite them over to see the workmanship which speaks for itself and is in a class of its own." – Sara and Glenn McGrath

"Benchmark Stonemasons deserve a 5 star rating because the product they supply and the service they provide is 5 star. I have nothing but praise and thanks for Benchmark for supplying and installing my kitchen bench tops & 2 bathroom vanity tops. Their service was fantastic, and their execution of the job was perfection. I would certainly recommend Benchmark to anyone wanting fine stone. Thank you to all who were involved in our project." – Jennifer Wakefield
Just wanted to say how happy I am, and most importantly how impressed all of Be Inspired Kitchens customers have been with the work your team have put in to each of the projects we have worked on together – from your quick quote turn around (very important) to communication from office staff across all stages of a job.

The installation Team run by Raul has a great team work vibe and the comments I have had back from all customers is of the highest gratitude for the effort the boys go to on site. I have built my company to be in the highest end of residential and small commercial joinery and the work you and your team deliver gives me the full confidence that we are creating a truly great product and a great renovation experience for every customer.

On behalf of Be Inspired Kitchens I want to say thank you to the whole team and Benchmark and we look forward to a great end of the year and a working relationship long into future." – Adam Bouris, Director, Be Inspired Kitchens.

"I just wanted to say how impressed we were with benchmark stone and all the people we dealt with in the process, from receiving the initial quote, check measure through to installation.  The professionalism and customer service we received has been exemplary. We absolutely love our new bench top and can't wait to show it off." – Sue Heffernan
"We could not have been happier with the Benchmark Stonemasons experience. From the start we were very impressed with their communications, the displays and the quality we might expect. It was always going to be a big decision but we now know we made the right choice. The office staff were knowledgeable and very helpful through the whole process, also in organising and coordinating tradesmen to suit our schedules.

The installation team were professional, courteous and informative through the design process and when it came to installation day, we were so excited and happy to see our new benchtop in place. Perfection is a wonderful thing and every day we take pleasure in seeing a job expertly done. Thanks to all the team at Benchmark." – Mary Pianka

"The staff were fantastic with always answering any questions promptly. All staff were very friendly and helpful. The whole process was stress free and the final product looked amazing. Highly recommend!" – Nicole Akdagcik
"Thank you, Lee and the team at benchmark stonemasons, yet again, for the great service you provide. The bench tops look fantastic, your work is much appreciated by us all." – Paul Kenay
"Just checked out the install and the stone, absolutely beautiful. Thanks for the great customer service and the wonderful work that the staff and team have done; especially Lee. With thanks." – Cindy W
"We were delighted with the service we have received from Benchmark Stonemasons. The quality workmanship and on time service was greatly appreciated. All staff have been extremely helpful, it was a delight to work with them." – Stephanie Burgess
"Just wanted to say a big thanks for getting my marble in. We have been enjoying it over the past week and I love it! Thank you!" – Jackie
"We just wanted to say thank you for all your help throughout this process, and a massive thank you to Jackson and Garry (and the guys who came out to help lift the stone up the stairs!) for the great job they did.

The guys did a beautiful job on our kitchen, and maintained a friendly and professional attitude throughout, it was a great experience. Thanks again." – Monica & Matt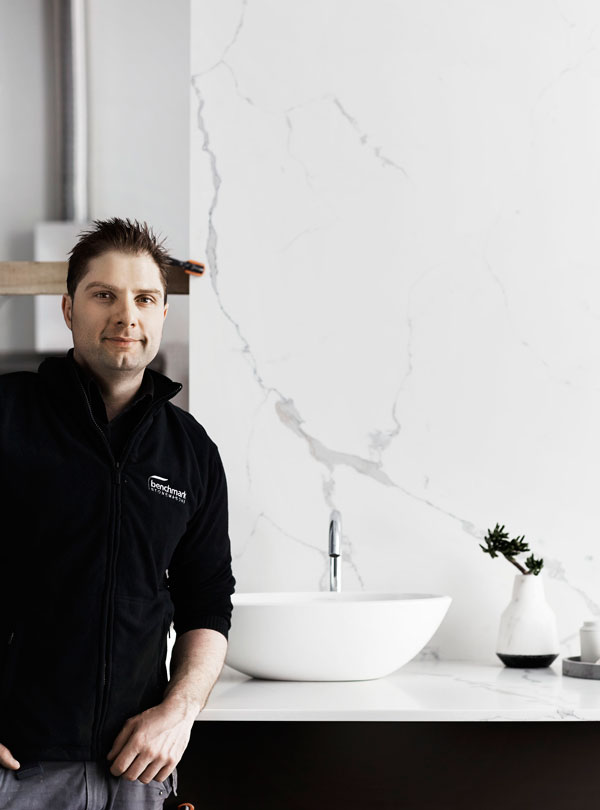 Stone Artisans
Stone masonry is an ancient art that has been around since the very first tools were created by humans. It's fair to say that the true test of quality and beauty in any stone piece, rests in the hands of the stone artisans themselves.
Bringing unrivalled natural talent all the way from Spain, our stonemasons take great pride in their work, treating each benchtop like a piece of art.
Our stone benchtop installations are second to none. In fact, we're willing to bet you've never seen quality like this before. We measure and plan with absolute precision … and with virtually undetectable join lines, our stone benchtops must be seen to be believed.
We work with a wide range of stone materials including natural stone (e.g quartz, marble and granite), reconstituted stone (also known as man-made, engineered or composite stone), and (new) Neolith sintered compact surface.
Some well known importers, manufacturers and brands we work with are Caesarstone, Quantum Quartz (WK Stone), Silestone, Essa Stone, Smart Stone and Neolith (CDK Stone).
Anything is possible with Benchmark Stonemasons
CONTACT US
1-5 Whiting St, Artarmon (02) 9966 4255
Showroom Trading Hours
Monday to Friday 9am–5pm, Saturday 8am–4pm, closed Sundays.
Obligation-Free Quote
Follow the link below, enter your details and one of our estimators will be in touch before you can say "Yabba Dabba Doo"
Still can't find what you're looking for? See our FAQ's here or call us for a chat, we'll be happy to answer your questions.